Hair care is essential for wonderful looking hair. Both Men and women are looking for perfect hair care. We must know about some facts that mostly we ignore and many people know about it still no care. Hair care is quite easy, just we need to accept some reality about hair and care of hair. Hair is made of proteins so need to provide balance proteins to hair which are required to balance and beautiful look. Hair effected with seasonal change, we must think and know that which protein items required for hair care when season changes. People are facing many problems due to lack of knowledge about hair care. Common but big problems are such as dandruff, hair breakages, split ends and hard and frizzed hair.
Dandruff is naturally related with dry scalp. When the temperature falls, and there's little humidity in the air, our scalp tends to become dry, tight and uncomfortable.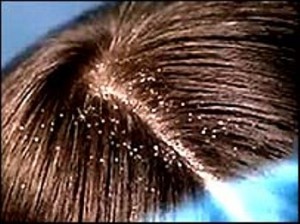 Make sure you do not use a blow-dryer during this season. It tends to make your scalp extra dry, which is indication to dandruff. Dandruff is quite common during winter. Due to dryness and flakiness of the scalp, try the 'hot oil with lemon' therapy at least once a week helps in dandruff removal. In winter as we wear hats and woolen garments which can cause hard and frizzed hair. Better to use a vented brush with a mix of plastic and hog stiffens to comb your hair. Also when you are washing your hair, remember to wash only with lukewarm water. Do not wash use extremely hot water. It tends to dry your hair all the more. To make your hair smoother, use a leave-in conditioner every time you shampoo your hair. Hair breakage: Your healthy locks become more fragile during this time. Due to lack of moisture in the air and exposure to the cold wind, your hair starts breaking from the middle. Due to excessive dryness of your hair roots, your hair tends to break. Follow a proper hair care that suits your hair type during this season to solve the problem.