Hair transplant in Pakistan reviews
Hair transplant in Pakistan is now not difficult. Experts are there to deal with hair transplant in Pakistan. Many men and women including major actress and actresses are interested and solved their hair transplant problems. Normally its culture in foreign communities specially, peoples which are effected due to hair loss also given their reviews to social media.Although this culture in not always the practice in Pakistan so that people can get information about reputation of doctors deals in hair transplant in Pakistan. You can even view different reviews to get the information about different hair transplant techniques in Pakistan.
In the Follicular Unit Transplantation (FUT) technique, a part of skin is extracted from the area between the ears where healthy roots are present as a band and separated to roots one by one. Afterwards, these roots are placed in the canals opened in the area where hair transplantation is desired to be performed. Follicular Unit Extraction (FUE) technique which is a minimally invasive procedure is based on the principle of collecting roots one by one which provides use of the donor area with the highest productivity. This method has been performed in the world, the only difference between FUT method and FUE method is the technique of collecting hair roots. Canal opening and placement steps are the same in both methods.
Hairtransplant.pk is a competent institution where both methods are used efficiently and which gives education about both methods abroad. The physicians and specialist medical team of Hairtransplant.pk have performed more than 1000 hair transplantation operations. All the physicians and assistants are specialists experienced on hair transplantation procedures and have a good education. To obtain naturally appearing outcomes in hair transplantation high-quality technical equipment are used during operations. Whatever technique is preferred; your operation is performed with great care and attention of the specialist physician and medical team in Hairtransplant.pk.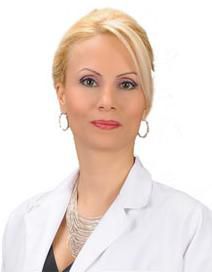 One of the acknowledged doctors, who reviewed about hair transplant. Dr ozlem bicer one of the popular surgeon from Istanbul saying. Hair transplantation is a enhancing procedure performed on men (and sometimes on women) who have significant hair loss, thinning hair, or bald spots where hair no longer grows. In men, hair loss and baldness are most commonly due to genetic factors (a tendency passed on in families) and age. Male pattern baldness, in which the hairline gradually recedes to expose more and more of the forehead, is the most common form. Men may also experience a gradual thinning of hair at the crown or very top of the skull. For women, hair loss is more commonly due to hormonal changes and is more likely to be a thinning of hair from the entire head. An estimated 20,000 men get transplants each year. Transplants can also be done to replace hair lost due to, injury, or diseases of the scalp. But in Pakistan we recommend that in Pakistan people should visit and consult their hair transplant problems at hairtransplant.pk because its a single framework for hair transplant in Pakistan for all hair transplant related issues.