Non Surgical Hair Transplant in Pakistan
Non-surgical hair transplant in Pakistan can be a wonderful option for those who suffering from significant hair loss and would like to regain the appearance of having a full head of  hair without surgery. While there are few natural hairpieces being made today, most hair loss consumers have no clue what to look for when purchasing a hairpiece.it is also called hair system toupees. they requires hair base system which requires further two type depends upon our selection in which one is mesh fabric and second is polymers.Mesh fabrics are typically made of polyester or nylon and are usually used to create the fine hairline. In some cases, they are used throughout the entire system, which provides an incredibly natural, life like appearance but is impractical for long-term use. Second is Polymers are made of either silicone or polyurethane. Mesh fabrics are typically made of polyester and are usually used to create the fine hairline of a good product. But for Non surgical hair transplant is best suited to people who are in cold areas. we recommend you to get the full detail of non surgical hair transplant in Pakistan from by Click here
Some time the doctors recommends the patient non surgical hair transplant in Pakistan, because the some time candidate of hair transplant is not fit for surgical method of hair transplant types. If you do fall into this category, then we offer you the option of our exclusive uni-strand non-surgical process, which is totally reversible and more economical than transplants.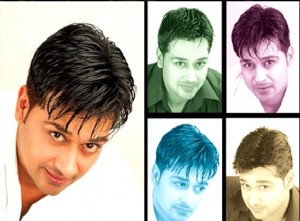 Faisal Quraishi famous Pakistani film and TV actor which is the example of non surgical hair transplant in Pakistan. Doctor recommended him the non surgical method of hair transplant in Pakistan. he is working well after his non surgical hair transplant in Pakistan.
we are now clearly elaborate about non surgical hair transplant in Pakistan. Fundamentally hairs are rooted into the base and common types of bases. Secondly skin is recognized as Trans-Dermal Retention. This stuff cannot be seen while placed on scalp. These required accurate skills for fitting and wasted on dense hair pieces when scalp does not show. Fine Nylon mono filament mesh is invisible on skin and improved ventilated active athletic type and easily shampooed within the unit in place, very comfortable and hygienic for 5 days. Other basis includes course mesh which slightly looks non-natural, Silicone as an alternative to the see-through Polyurethane above, and very wide web netting for those thinning men who want to pull their own hair through for combination. Hair like synthetic hair is famous for men includes some expensive synthetics such as Cyber hair from Japan, which are heat resistant. Density is the number of hairs per square inch so it all depends on the age of client if he is in old age the we prefer for low density to look natural otherwise we go for medium to high density. Front hair line is very important the line from where the forehead ends and hairs starts always give very bad hairpiece. And hairline of hairpiece would never be straight and it should have very uneven hairline to look very natural. Natural hairline remains silky because of sebum from the root, also dry the wet piece to roll it in a towel.